Coronavirus Updates
Flexible booking policies
Health & Safety Protocols
BOOK WITH FLEXIBILITY. TRAVEL WITH CONFIDENCE.
(September 15, 2021)
During our 41 years in travel, we have remained committed to our guests and mission to create authentic, enriching travel experiences. With travel plans currently on pause, we would like to reassure you that the health and safety of our guests, team members and the international travel community remains our top priority.
As a business, we hold our family-run values close. We make great service, integrity and quality part of everything we do. So, when you travel with us, you feel like part of the family, knowing that your happiness and safety is our top priority.
As we look to the future, we have updated our policies (effective September 15, 2021) to allow more flexibility, so you can book with peace of mind and travel with confidence when you're ready.

Peony Tours Provisional Payment Policy:
Deposit: A deposit of only $300 per traveler is required at the time of booking to secure your next trip. Airfare deposits (if applicable) may apply at the time of booking.
Final Payment Due: The remaining balance payment for your booking is due only 60 days prior to the trip departure.

Peony Tours Provisional Cancellation & Departure Change Policy:
Free Changes: Cancel and rebook for a new departure date up to 60 days prior to departure.
Free Cancellations: Cancel for any reason up to 60+ days prior to departure.
| | Provisional Cancellation Fee* | Provisional Departure Date Change Fee** |
| --- | --- | --- |
| 60 + days prior to departure | 0 | 0 |
| 45 to 59 days prior to departure | 100 | 100 |
| 30 to 44 days prior to departure | 200 | 200 |
| 16 to 29 days prior to departure | 300 | 300 |
| 10 to 15 days prior to departure | 400 | 400 |
| 3 to 9 days prior to departure | 600 | Not Permitted |
| 48 hours prior to departure | 100% | Not Permitted |
Please note the above change and cancellation policies do not apply to tours PRI, PRD, PNI.
*In addition to any charges levied by the ferries, train tickets,airlines and/or hotel, the Peony Tours provisional fees will be assessed per person when you cancel or change the departure date of your existing reservation.
**The provisional cancellation and departure date change fees are valid for requests received after September 15, 2021 for new 2022 reservations booked from September 15, 2021 to October 31, 2021. A written request of cancellation or departure date changes must be received by Peony Tours. Oral requests will not be accepted.

Provisional Cancellation & Date Change Terms and Conditions:
These new policies are only valid for new 2022 reservations booked between September 15, 2021 to October 31, 2021.
These new policies cannot be applied retrospectively, as the situation is rapidly evolving every day. Please be aware that many third-party supplier cancellation fees, such as but not limited to: airlines, ferries, cruises, trains, hotels, attraction admission fees, local guides and restaurants are not providing refunds or cancellation waivers. Airline penalties typically range between $250 per person to fully non-refundable
All cancellation and departure date change requests must be received in writing by email. Please use our contact form to submit your request.
We are unable to waive any third-party supplier cancellation fees, such as but not limited to: airlines, ferries and/or service upgrades. We will advise you of any relevant cancellation fees at the time of cancellation.
Travel insurance premiums cannot be refunded if your booking is cancelled with any penalties. Please refer to our Travel Insurance page for more information.
The provisional cancellation and departure date change fees listed apply to cancellation and departure date change requests received on/after Sep 15, 2021 for new 2022 bookings and cannot be applied retrospectively.
If you have previously selected to re-book with travel credit and would like to request a refund instead of travel credit, a minimum administrative fee of $100 per person will apply.
Unused credit has no cash value and is non-transferrable to other travelers.
Peony Tours reserves the right to modify or cancel the provisional cancellation and departure date change fees at any time.
In addition to the above, Peony Tours standard terms and conditions apply to the booking. Provisional terms are subject to change and can be withdrawn at any time.
Please note that the provisional change and cancellation policies listed above do not apply to tours PRI, PRD, PNI.
If you elect to cancel the tour and the tour is departing as scheduled (at the time of your cancellation request), we will charge a 3% administrative fee for any bookings with payments received more than 180 days prior to the cancellation date. As we are unable to refund credit card payments made more than 180 days ago, we will send your refund in the form of a check to the address listed on your booking confirmation invoice. Please note this only applies to bookings without any cancellation fees.
Our Pledges. Your Peace of Mind.
Your wellbeing is our top priority. Whatever your travel plans during COVID-19, you can be sure we will do everything possible to:
Provide flexible booking policies that let you plan ahead with confidence
Make your trip as safe and worry-free as possible
Ensure clean and hygienic environments throughout your trip
Keep you informed of any changes to your trip resulting from COVID-19
Ensure all our suppliers observe all international and local health regulations and guidelines
Helping to make your travel worry-free.
Peony Tours Covid-19 Protocols
Your safety comes first
The COVID-19 pandemic has changed our world and travel as never before. In the ever-evolving COVID landscape, Peony Tours is committed to doing all we can to keep you informed, help you plan your travel, and make your trip with us as safe and easy as possible. Here's what we are doing to give you peace-of-mind and help you get the best from your travel experience.
Our commitment
Since the onset of COVID-19, we have upgraded our health and safety protocols to help protect everyone who travels and works with us. We continually review these procedures—and local measures across different regions—to ensure we are on top of the changing situation in all our destinations. Our vigilance means you can book with confidence and make the most of your trip knowing everything possible is being done to make it stress-free and enjoyable.
Safeguarding your wellbeing worldwide
As well upgrading our health and safety procedures, we have made our booking policies more flexible by adding change and cancellation policies that make it easier for you to cancel or alter your plans in the run-up to your vacation if needed. Together, these changes mean you can look forward to your trip without worrying about the 'what ifs.'
We have also worked closely with our partners in destinations to help make your vacation and journeys healthy and happy. While we have always selected suppliers with rigorous health and safety procedures, the pandemic has required them all to rethink and ramp up their hygiene and safety standards further. We are proud that all those we work alongside—from hotels, river ships, airlines, and transport companies to attractions, restaurants, and tour hosts—have maximized their efforts. Each has taken additional steps beyond their usual high standards to reinforce hygiene, health and safety precautions so you can enjoy a worry-free experience.
Aligned with TourCare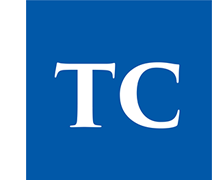 We are also engaging with global travel organizations to ensure we and our partners abide by worldwide COVID-related regulations. We meet and exceed the health and sanitization standards of TourCare—a set of travel industry COVID-19 safety guidelines. Jointly developed by the US Tour Operators Association (USTOA), European Tourism Association (ETOA), and Canadian Association of Tour Operators (CATO), TourCare calls for members to oversee the suppliers' health and safety practices to ensure they comply with the guidelines and local health regulations. See the full TourCare guidelines here.
More Information
We have also listed government and travel operator resources that detail COVID-related rules and advice for international travelers—click the links to read more about a specific destination or travel company to help prepare for your trip. The protocols listed on these resources can change, so check them regularly for updates.
Travel and Immigration Restrictions
Several countries have imposed travel and immigration restrictions due to COVID-19. All customers are requested to check relevant travel advisories to and from the countries to which they are travelling. This is a dynamic situation and it is the responsibility of the customer to ensure there are no entry restrictions at their travel destination. IATA Travel Centre provides a list of travel advisories relating to COVID-19 here. Peony Tours is not responsible if you are denied entrance for any reason at any foreign country, even if you hold a valid passport and entry visa. Visa and entry requirements may change at any time.
Peony Tours will continue to closely monitor this evolving situation and will provide updates as it pertains to each tour group. We thank you for your continued trust in Peony Tours and look forward to seeing you on our tours.
Travel intelligence brought to you by CIBT. Always check travel restrictions for each part of your trip; this includes layovers for connecting flights, as well as entry requirements for your return back to the U.S. Please note that a country's requirements can change rapidly at any time. It is the responsibility of the traveler to obtain all necessary documents prior to departure.
Government Resources
We'd like to remind all guests to check their local state travel guidelines regarding travel restrictions when arriving from international destinations or other US States, as this may vary state by state.
The USTOA $1 Million Travelers Assistance Program
Peony Tours shares the coverage available under the USTOA $1 Million Travelers Assistance Program with affiliates of Ritz Tours Inc. who, as an Active Member of the USTOA, is required to post $1 Million with USTOA to be used to reimburse, in accordance with the terms and conditions of the USTOA $1 Million Travelers Assistance Program, the advance payments of Peony Tours' customers in the unlikely event of Peony Tours' bankruptcy, insolvency or cessation of business. Further, you should understand that the $1 Million posted by Ritz Tours Inc. and shared among its affiliates may be sufficient to provide only a partial recovery of the advance payments received by Peony Tours. More details of the USTOA Travelers Assistance Program and a list of affiliates may be obtained by writing to USTOA at 345 Seventh Avenue, Suite 1801, New York, New York 10001, or by email to information@ustoa.com or by visiting their website at www.USTOA.com.