Coronavirus Updates
Flexible booking policies
Health & Safety Protocols
放心預訂 安心旅行
(December 17, 2020)
41年海外旅遊經驗,名人假期伴您遨遊世界,豐富人生閱歷。雖然目前暫時無法出行,我們對未來的旅行安全高度重視並充滿信心。
做為家族企業,我們不忘初心,穩紮穩打,崇尚品質,講求信用,您的滿意是我們首要的訴求。
請放下忐忑,放心預訂。彈性無憂的訂位規則,讓未來的旅行沒有煩惱。

名人假期暫行付款規則
订位及订金: 旅客應提供有效旅行證件辦理報名及訂位手續,同時繳納訂金每人US$300, 本公司將依據護照上的姓名開具所有文件或機票等。
繳清餘款: 餘款須於出發日期60天以前繳清

名人假期取消或變更暫行規則
變更: 出發前60天以上可免費變更出發日期或改訂其他團體
取消: 出發前60天以上可免費取消
| | 暫行規則的取消費用* | 暫行規則的變更費用** |
| --- | --- | --- |
| 出发日期前 60 天或以上 | 0 | 0 |
| 出发日期前 45 天 - 59 天 | 100 | 100 |
| 出发日期前 30 天 - 44 天 | 200 | 200 |
| 出发日期前 16 天 - 29 天 | 300 | 300 |
| 出发日期前 10 天 - 15 天 | 400 | 400 |
| 出发日期前 3 天 - 9 天 | 600 | 不可變更 |
| 出发日期前 48 小时 | 100% | 不可變更 |
*此規則不適用於PRI PRD
*規則所列變更或取消費用以每人計算,不包含渡輪,火車票,機票或旅館所產生的取消或額外費用。
*此規則僅適用於在12/17/2020 - 03/31/2021 期間預訂2021-2022的旅遊行程。

暫行取消和變更規則說明
此規則僅適用於在12/17/2020 - 3/31/2021 期間預訂2021-2022 的旅遊行程
鑑於不可預知的市場環境變化,此規則不可追溯。不論在出發日期前多久,若取消或變更訂位時機票、酒店、船票、火車票或其他第三方之訂位已開具,或已與相關單位作最後確認,在此情況下,上述第三方之規定收取手續費無法免除。航空公司取消或更改費用大約是$250,也可能不允許退票或變更。
取消方式:取消訂位限以郵遞、電子郵件(contact form)、傳真等書面通知方式辦理,恕不接受口頭或電話等方式辦理
若取消或變更訂位時機票、酒店、船票、火車票或其他第三方之訂位已開具,或已與相關單位作最後確認,在此情況下,上述第三方之規定收取手續費恕无法免除。
如您的預訂取消並產生了無法免除的手續費,旅行保險費恕不退還。請參閱旅行保險詳情。
此規則僅適用於在12/17/2020 - 3/31/2021 期間預訂2021-2022 的旅遊行程,過期不可追溯。
如您原本選擇了使用旅行信用餘額預訂,希望改為退款,本公司將收取每人$100手續費。
未使用的旅行信用餘額不具備現金價值,不可轉讓。
本公司有權隨時變更或取消此規則,恕不提前通知
暫行規則將隨時變更或取消。如暫行規則失效,請以本公司正常報名訂位及一般規則為準。
暫行規則不適用於PRD, PRI.

出入境限制條件
由於COVID-19,許多國家對出入境有限制條件,請點擊此處自行查詢。即使持有有效護照和簽證,如遭遇因任何理由而被拒絕入境其他國家,恕本公司無法負責。
名人假期將密切關注每一個行程所到之處的時事變化發展,感謝您一如既往的支持與厚愛,期待著旅途相見!
Our Pledges. Your Peace of Mind.
Your wellbeing is our top priority. Whatever your travel plans during COVID-19, you can be sure we will do everything possible to:
Provide flexible booking policies that let you plan ahead with confidence
Make your trip as safe and worry-free as possible
Ensure clean and hygienic environments throughout your trip
Keep you informed of any changes to your trip resulting from COVID-19
Ensure all our suppliers observe all international and local health regulations and guidelines
Helping to make your travel worry-free.
Peony Tours Covid-19 Protocols
Your safety comes first.
The COVID-19 pandemic has changed our world and travel as never before. In the ever-evolving COVID landscape, Peony Tours is committed to doing all we can to keep you informed, help you plan your travel, and make your trip with us as safe and easy as possible. Here's what we are doing to give you peace-of-mind and help you get the best from your travel experience.
Our commitment
Since the onset of COVID-19, we have upgraded our health and safety protocols to help protect everyone who travels and works with us. We continually review these procedures—and local measures across different regions—to ensure we are on top of the changing situation in all our destinations. Our vigilance means you can book with confidence and make the most of your trip knowing everything possible is being done to make it stress-free and enjoyable.
Safeguarding your wellbeing worldwide
As well upgrading our health and safety procedures, we have made our booking policies more flexible by adding change and cancellation policies that make it easier for you to cancel or alter your plans in the run-up to your vacation if needed. Together, these changes mean you can look forward to your trip without worrying about the 'what ifs.'
We have also worked closely with our partners in destinations to help make your vacation and journeys healthy and happy. While we have always selected suppliers with rigorous health and safety procedures, the pandemic has required them all to rethink and ramp up their hygiene and safety standards further. We are proud that all those we work alongside—from hotels, river ships, airlines, and transport companies to attractions, restaurants, and tour hosts—have maximised their efforts. Each has taken additional steps beyond their usual high standards to reinforce hygiene, health and safety precautions so you can enjoy a worry-free experience.
Aligned with TourCare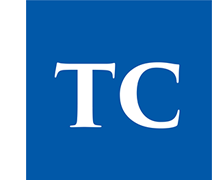 We are also engaging with global travel organizations to ensure we and our partners abide by worldwide COVID-related regulations. We meet and exceed the health and sanitization standards of TourCare—a set of travel industry COVID-19 safety guidelines. Jointly developed by the US Tour Operators Association (USTOA), European Tourism Association (ETOA), and Canadian Association of Tour Operators (CATO), TourCare calls for members to oversee the suppliers' health and safety practices to ensure they comply with the guidelines and local health regulations. See the full TourCare guidelines here.
More Information
We have also listed government and travel operator resources that detail COVID-related rules and advice for international travelers—click the links to read more about a specific destination or travel company to help prepare for your trip. The protocols listed on these resources can change, so check them regularly for updates.
Government Resources
We'd like to remind all guests to check their local state travel guidelines regarding travel restrictions when arriving from international destinations or other US States, as this may vary state by state.
The USTOA $1 Million Travelers Assistance Program
Peony Tours shares the coverage available under the USTOA $1 Million Travelers Assistance Program with affiliates of Ritz Tours Inc. who, as an Active Member of the USTOA, is required to post $1 Million with USTOA to be used to reimburse, in accordance with the terms and conditions of the USTOA $1 Million Travelers Assistance Program, the advance payments of Peony Tours' customers in the unlikely event of Peony Tours' bankruptcy, insolvency or cessation of business. Further, you should understand that the $1 Million posted by Ritz Tours Inc. and shared among its affiliates may be sufficient to provide only a partial recovery of the advance payments received by Peony Tours. More details of the USTOA Travelers Assistance Program and a list of affiliates may be obtained by writing to USTOA at 345 Seventh Avenue, Suite 1801, New York, New York 10001, or by email to information@ustoa.com or by visiting their website at www.USTOA.com.